Aux animaux live at Landet
Tid: 20.00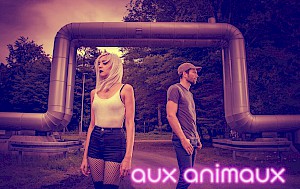 aux animaux is a synthpop/ synthwave band from Stockholm that both evokes eerie rhythms reminding that of the haunting soundtracks such as Drive and Stranger Things, and draws inspiration from bands like Goldfrapp and Portishead.

Vocals, bass guitar, theremin: Ghosty
Synthesizers: Jons

https://soundcloud.com/aux-animaux

Come and see them live at övervåningen (2nd floor) of Landet at the heart of Telefonplan on November 22nd.

Entrance fee is 70 kr, and tickets can be purchased at the door.