Nasiri ft. Son - The Sufi Experiance Oriental Live & Electronics
Tid: 20.00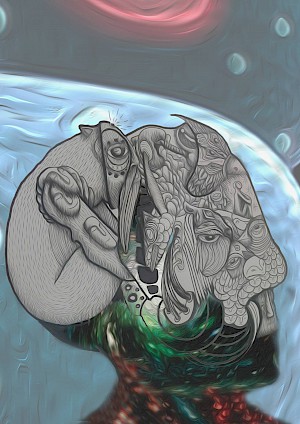 Nasiri ft. Son - The Sufi Experience #1
Oriental Live instruments & Live Analogue Electronics

Son - Andres Navarro MX/SP : Live Analogue Electronics & Voice
www.soundcloud.com/sonmx

Nasiri Music - Arsalan Nasiri IRN/SWE : Live Oud, Flute, Voice & FX
https://soundcloud.com/nasiri_music/nasiri-ft-son-live-set-improvisation-1

VJ Gauchito - Miguel Regalado AR/SWE : Live Visuals
http://elgauchostudio.com/visuals/

A journey through the spiritual and the material, the real and the unreal, that reflects the mysticism and the meaning of our existence.

Love, Sorrow, Anger, Fear, Wonder, Happiness, Trust, Joy, Chaos & Harmony

Free entry - donation to support our project & recordings ♥

Welcome !

-----------------------------

After receiving a scholarship we are super happy and excited to announce that Andrés Navarro aka. Son is coming to Stockholm to meet with Nasiri, to produce this project & idea, and with this event we will present our FIRST ALL IMPROVISED PERFORMANCE !!